New Cosmos – BIE is your partner for safe use of LPG and LNG in the whole supply chain. With our application knowledge, we can advise you on every part of the supply chain where and how to measure.
Every critical point is covered with our wide range of product solutions in this market.
LPG
From LPG Tanker through LPG receiving terminal, by lorry to the filling stations, LPG station, factory, bulk supply station and even at your home.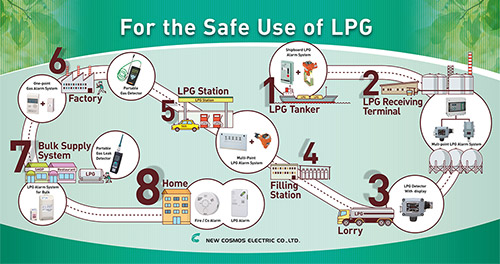 LNG
From LNG tanker and overloading point to LNG tank to finally the LNG lorry.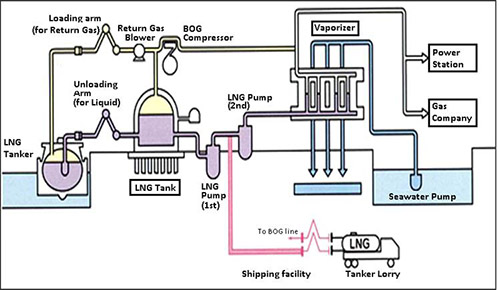 As a manufacturer of gas sensors and detectors, New Cosmos – BIE is in complete control of the performance of the detectors. With more than 60 years of experience in many industries we understand your needs. As a partner for many years to most of our customers we take responsibility and work closely together with our customers to get the best safety solution for gas detection. With technical support and preventive maintenance support we help our customers getting the best safety results from their gas detection system. Solution driven, flexibility and customer support are key drivers at New Cosmos – BIE.