DeNoVa Detect a New Cosmos USA Company
Learn more about our DeNoVa Detect range of Natural Gas Detectors
(04-03-2021) In the US our range of Natural Gas Detectors are being sold under the DeNoVa Detect brand.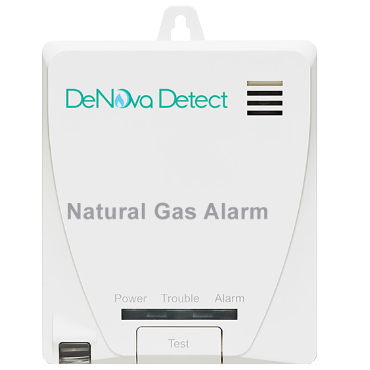 Established in 1960, New Cosmos Electric is based in Osaka, Japan and is a world-leader in residential gas explosion prevention. We are proud to have developed the world's first residential Natural Gas Alarm in 1964 and continue to advance innovation by offering the only available battery-powered wireless Natural Gas Alarm.
New Cosmos Electric is the world leader in gas sensor production capacity and development. Our Micro-Electro Mechanical Systems (MEMS) technology has been implemented in gas sensors for a proven and substantial reduction in size and power consumption, allowing for the successful development of battery-powered Natural Gas Alarms.
Our unique hot-wire semiconductor sensors offer high sensitivity and are exceptional in the detection of target gases. By detecting gas early, our products drastically improve safety in both homes and commercial settings. Our goal is to always provide the highest value to the world by continuously pushing the frontiers of gas sensor technology.
Today, the importance of gas sensors in society is being felt and increased on a near daily basis. Gas sensors are being put into operation in "hydrogen society" endeavors as well as the space industry. Thanks to our MEMS technology, we can offer dramatic cutback in the size and power consumption of gas sensors.
New Cosmos Electric www.newcosmos-global.com formed a Wholly Owned subsidiary - New Cosmos USA, INC. in 2019. New Cosmos USA is headquartered in Chicago and has partnered to provide gas alarm solutions to some of the largest utility companies in the U.S. Today, our team across the globe continues to deliver cutting-edge safety devices that protect life and property. All of our products and services promise to exceed the important needs of our customers. Our one-of-a-kind products are always one step ahead of the times. We take on any and all challenges in order to move forward with our single-minded focus to offer products that make our society a safer place in which to live and work.
For more information visit our website denovadetect.com.