The New XPS-7 II includes detection of NF3
New Cosmos - BIE launches the 2nd generation of XPS-7 portable detector for the semiconductor industry.
(5-8-2020) The XPS-7 II portable gas detector is specifically designed for the semiconductor industry. With cartridge sensors it is easy to change the target gas.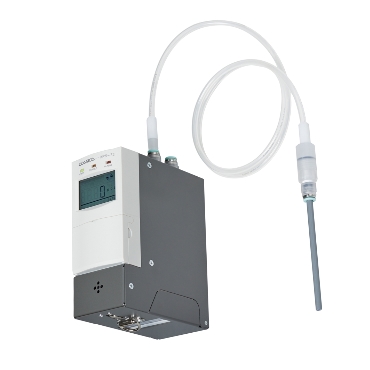 The XPS-7 II suction type portable gas detector is a unique detector which enables you to switch easily between gases when needed.
The sensors are kept under power in a so-called sensor stocker. The stocker can keep up to 6 sensor cartridges. I case of an alarm in your cleanroom, take the sensor your need to approve that there is a real leak in your clean room.
The detector is battery powered and is portable.
The NEW XPS-7 II now also includes the detection of Nitrogen trifluoride (NF3)
For gas leak inspection and concentration measurement at semiconductor factory where there is toxic gas.