New CO2 detector KS-7R
New Cosmos - BIE launches a new CO2 detector based on the existing KS-7 series of fixed diffusion type detectors.
(1-6-2019) The KS-7R CO2 detector is a fixed detector to detect for CO2 in a range of 0-5000ppm. The measuring principle is based on a NDIR ifrared sensor.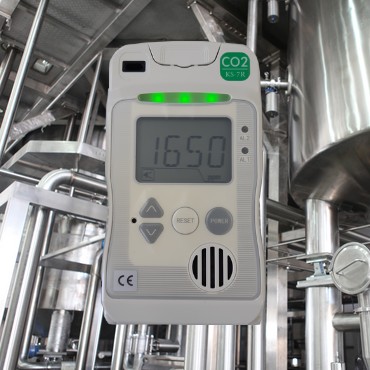 The detector is fitted with a clear easy to read LCD display, bright status and alarm LED's and a buzzer. It also comes complete with internal alarm relays. The detector can run standalone when connected to a standard 24Vdc power adaptor, or it can also be integrated in controller systems via the 4-20mA analogue output connection. This makes the detector ideal for agriculture, breweries, distilleries, air quality in schools, laboratories and clean rooms.